We help parents relate and connect better with their children.
---
---
Introduction
This is a parenting workshop conducted in a small closed group (Same group of faces from the start to the end). Conducted over a period of 6 weeks of 1.5 hours each.
Origins
We are always standing on the shoulders of Giants. Why reinvent the wheel?
This program is based on Faber/Mazlish Workshops created by Adele Faber and Elaine Mazlish who studied with the late child psychologist, Dr. Haim Ginott.
We are basing our workshops closely on the original videos and books. We find that these materials are still very relevant today and of good quality.
In time to come, we will supplement the materials with local examples and with your feedback, we will become more localized.
We will also continue to incorporate the best research of our times.
What will you learn?
You'll learn how to
Motivate your child to cooperate
Help your child manage their emotions
Guide your child without punishment
Train problem solving skills in your child
Practice self-compassion
Why do you need to learn it?
You could be thinking of these right now and I absolutely agree with you.
A lot of our participants wished that they could have learnt the skills in this masterclass earlier. Life could certainly be easier if not happier and more peaceful with these skills. See what some of them said about this course here.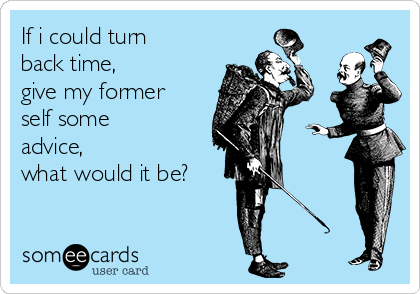 Since there is a course for everything; from dog training, hair dressing to medicine, some ranging from hours to years; how could it be that we expect to learn parenting just like that? Parenting, like all other skills could be learnt, evoked and shared. And by the end of it, you would be glad that you had learnt it.
---
What did others say about this?
I discovered more ways to deal with the child and difficult
situations. I loved sharing with other parents and learning from each other's experience. — A mother of one child
I learnt how to listen to my grandchildren. They started to tell me what they like and they don't like. They started to express themselves.
— Karen, Grandmother of two
What I loved best about the group is being able to share with other parents the joy and sadness of our parenting.
— Father of three children
---
Pricing
SGD 650 per participant, includes course materials (the books are second hand).
New books : $20 how to talk, $18 liberated parents
Buy back these books at $5 each
Groups, contact us.
Workshop Details
| Session | Date |
| --- | --- |
| 1 | 5 March 2019 |
| 2 | 12 March 2019 |
| 3 | 19 March 2019 |
| 4 | 26 March 2019 |
| 5 | 2 April 2019 |
| 6 | 9 April 2019 |
Location: Punggol/Sengkang
First time participants will undergo a one hour additional interview.
Terms and Conditions, refer here.
---
I want to know more or signup
---
Why are we doing this?
Zenith Medical Clinic always had an interest in mental health, holistic care and health of children.
From our active listening and extensive groundwork, the needs of the ground has culminated in this course that you see here in Punggol, Singapore. This is where we see the highest concentration of young parents and children in the whole Singapore.
In line with our vision to seek the Zenith in healthcare, we will expand our mental health services in the preventive medicine aspect and bring it to a place that no one has been before.
The framework will comprise of
Parenting support groups and workshops

Patient Support groups

Caregiver support groups for specific illnesses

Mental health screening

Community addictions screening and brief interventions

Brief interventions and counselling

Psychotherapy

Combined care clinics
---
---
What does our doctor say?
I have been practicing in Punggol, Singapore since 2014 as a family physician. We see young parents everyday with children. It truly is the bedrock of the future society of Singapore.
I have see countless parents and young children walk in and out of our consultation room. I never comment on parenting styles and skills, but I inherently can see a big disparity between parents. The disparity becomes obvious as the child grows up and it "shows" in the self confidence and the communication skills of the child.
It doesn't have to be this way, anyone can share and pick up these skills.
I hope that we can build happier families with these programs and lay a strong foundation for a nation of confident and emotionally strong adults.
---
---
What does our psychologists say?
Our Clinical Psychologist Dr Emma Waddington Maria says:
Many of us are parents, however, not many of us feel competent as parents. Despite feeling driven to do a good job, caring deeply for our children, for many of us, the expectations of parenting feel overwhelming. Parents will often commiserate with each other on the complexities of parenting. Without having any clearer answers.
Why is it so hard? Because parenting isn't fixed. Our children are changing every moment. Moreover, the influences on our children's behaviours are many. There is us, parents. There are the siblings, peers, teachers, extended family. There are genetics, nutrition, biology. There is society. And now there is also social media, internet and television programmes. The list is infinite. All of this will impact our children in different ways. Every moment of the day.
So what do we do?
Thankfully, there has been decades on research on parenting. We now know a lot on what helps children develop into functional, happy and well rounded individuals. We know what makes us effective and loving parents. The ingredients that are needed are clear although the implementation isn't always easy.
There are numerous effective approaches which all pivot around the same three areas:
Improve the quality of the relationship with your child. Parenting wears us down. Making sure we feel close and connected to our children is very important to being an effective parent.
Improve the communication with your child. Being able to talk to our children and have them listen is just as important to being able to listen to our children. We need to be able to communicate effectively so that we are both being heard.
Clarify expectations and limits with your child, with love. Children need to know our limits. We need to be able to communicate these clearly and with love and kindness. Children work best when these are present.
Please contact us if you would like help in navigating the choppy waters of parenting together. We would love to have you with us!
Our Clinical Psychologist Ms Nyein Nyein says:
Parents want the best for the children. We want them to be confident, kind, happy and successful in life.
But parenting is not easy. Many parents find parenting full of contradictions. Disciplining by cane is one such example. A lot of us (especially those of us who grew up being caned) feels tempted to "whip" children into shape when they are defiant. After all, we want our children to be "well-behaved" and accepted by the society. At the same time, the same parents also wonder if caning will kill their curiosity and make them have low self esteem.
Besides handling our children's behavior, parents also deal with self doubts. We wonder if we have been around enough, if we are giving them enough attention, and if we… you get the drift.
So how can we do it all in our human capacity, and do it happily?
With decades of research, psychologists now know a lot more about parenting than ever. This parenting master class will equip you with very useful tools to not only raise lively, successful and empathic children, but also skills to keep yourself joyful in your parenting journey.
---
---
What is covered in the course? (Briefly)
Helping children deal with their feelings — We explore what happens when their feelings are denied. We will share certain skills that help to accept children's feelings.
Engaging cooperation — How children react to commonly used methods to get them to cooperate and how they backfire. And we learn methods to invite their cooperation
Alternatives to punishment — How do they normally react to punishment? Must we really punish them? What are the other alternatives?
Encouraging autonomy — We discuss ways to encourage children to grow to become separate, responsible adults.
Praise — We explore the types of praise and we learn to use praise to build positive and confident children.
Freeing children from playing roles — We look at how we sometimes fit our child in a "mould" and restrict their growth.
Staying present — We impart mindfulness skills for parents to create open spacious awareness of the present moment amidst chaos and confusion
Collaborative problem-solving — We discuss about how to come to a solution collaboratively with your child.
Self-compassion — Being a parent is stressful. We need to learn to love and take care of ourselves if we want to be loving parents.
---
---
Questions and Answers
Q: I have no time.
A: Certainly time is precious. When we are "fire-fighting", life seems to go downhill all the time and we are surrounded by enemies on all fronts. When we reach home, our child starts responding in a way that we do not like, even though we are "fighting a war" out there for them. We often want to ask and tell them "we are working so hard because of you, and why can't you listen?". And when that happens, everything goes to a downward spiral.
We don't ask for a 10,000 hours to learn this skill as Malcolm Gladwell suggested in his book "Outliers". We only need 6 x 2 hours = 12 hours for us to become fairly competent parents (for a start). It could potentially save you a lot of time (and pain) in the long run. Just think about how many hours you spent in your life in such agony as above already.
Q: $650 is too expensive.
A: Certainly money in precious in Singapore. If I earn $10 per hour, I would have spent 65 hours of my life working just to pay for this course. Seems a bit pricey. Certainly it is. I believe the price we state is very cheap. We need to account for buying course materials, rental costs, electricity costs, website hosting costs, administrative costs and time costs of our professionals that could be earning a lot more running more profitable courses out there with less effort.
We are doing it because we believe that it would benefit you more than it will benefit us. The quoted price is mainly for recovery of operating costs.
The skills learnt is for life. The investment of the time and money will pay back many times over your whole lifetime as a parent, grandparent and (if heaven allows) great-grandparent. The results of the workshop persist for an extended period of time (as shown in research in similar workshops: we will also collect data to show you proof in time to come).
Q: There are free courses out there.
A: Certainly there are always free lunches out there. They might even come with extra carrots like religion affiliation, government agenda or publicity stunts.
For us, we are plain clinical people. There is nothing for us to "sell" or "advocate" except plain old, vanilla, shareable parenting skills. We deliver consistently good outcomes based on best clinical practices and evidences. We do not mince our words or beat about the bush. We are not affiliated (and not interested) in religious affiliation, government agenda and extra publicity as long as they do not hold up to the test of science and reason.
Q: Why is it important to take a course given by someone with a professional clinical background?
A: Our facilitators are well trained in child psychology. They spent a large part of their professional life dealing with children who are very mentally ill. They also spent all their time honing their skills in "talking" to put it in simply.
To elaborate, communicating and holding group workshops is a very intense skill that psychologists and nurse clinicians learn in their training and they spend their whole life honing these skills. It is infinitely complex and intricate as they have to "unlearn" many things and "relearn" the art of communication.
Patients who have attended different workshops will swear by the difference. One of the main perceivable difference is that facilitators with a professional clinical background will not "judge", whereas others will tend to "colour" their opinions with their own belief systems. Try it to know the difference.
Q: Why do i need to "learn" parenting?
A: As above, there are many valuable skills that could possibly be self taught such as martial arts, driving and even flying a plane. But they can be picked up faster, saving you precious time and money if you attended a group workshop.
Also, you could already know everything, why do I need to attend this? Great, please attend and after that join our facilitator team (your precious time will be renumerated, subject to approval from our clinical team).
Q: There is a book, i can just read all about it.
A: Certainly.
Tell me, I'll forget. Show me, I may remember. But involve me, and I'll understand.
不闻不若闻之,闻之不若见之,见之不若知之,知之不若行之;学至于行之而止矣。

–xunzi
Please go, buy and read the book here. If you attend the workshops after reading the book, you will experience a deeper level of understanding. For most people, reading a book also does not necessarily mean that we will be able to learn all the skills inside. Just like how you cannot learn gongfu from a book (unless you are zhang wu ji).
Q: My current way of parenting is working well, why do i need to learn something new?
A: Certain techniques does work well for some of the situations. But combine your existing skills with new skills, wow, just imagine what you can evolve your kids into. If you are already a great parent, feel free to pick up more skills to make you a star, an exceptional parent.
And again, as mentioned above, we are in need of facilitators.
Q: What if it doesn't work?
A: That is a real valid concern. What if spending all the time, money and effort and we do not get the outcomes as expected. Please speak to our facilitators and also share your concerns during the group workshops. Sometimes, it just takes time to undo years of damage,  sometimes, we could have misunderstood the skills taught and occasionally, we could uncover deeper mental or physical health issues that are beyond the scope of these workshop. So, please, speak to us.
Q: Who is the facilitator?
A: As above
Q: What if after i paid, i cannot attend? What if i cannot attend a session?
A: Cancellation Policies are found here.
Q:  Can my partner attend for free?
A: As much as we love to, but as each individual parent is unique with his/her own style and temperament, we need to charge each person.
Q: Who can benefit from these courses?
A: Potentially anybody, even people with no children. The benefits might be less significant if your child happens to have a real medical condition medical treatment or psychotherapy might work better.
Q: Can i bring my child? (Do you provide childcare services?)
A: Sorry we do not.
Q: Are there religious content?
A: We are secular and non sectarian.
---
---
What's the big idea? (The full juicy details)
This program is based on principles of child psychology.
If we just look around us and observe little children, we see them in all sorts of actions and emotions. At the same time, they are constantly experiencing intricate feedback of their behavior. Their brain is receiving two main types of feedback. One type of feedback is natural feedback. For example, a child experiences pain when he touches a hot iron.
The second type of feedback is the feedback given to them by the people around. For example, a child might be told that he touched the iron because "just curious" about the iron or "stupid". Although we cannot change the natural consequences, we can do a lot in helping them deal with natural consequences and guide them in problem solving by tailoring the second type of feedback.
Through this course, we aim to learn as a group how to interact with children in a way that builds their trust in themselves so that they could handle difficult situations in life. We aim for our children to handle the whole range of human emotions that they experience, so that they will not shrivel under strong negative emotions of anger, fear, loneliness and shame. Instead, they will embrace these emotions as being a part of human, and hence they will learn to embrace themselves, instead of rejecting and criticizing themselves when they are in trouble. Once our children learn how to make room for their emotions, most of the battle of life is won.
First chapter – Acknowledging emotions
Emotional awareness in children is found to be related to their emotional and social competence (Fonagy & Jurist, 2004). Mother's actions of emotional validation significantly predict child's ability to accurately recognize their emotional experiences (Lambie & Lindberg, 2016).
A validating response occurs when a person expresses his or her private experience to another person and this expression is met with understanding, legitimacy, and acceptance of this experience (Linehan, 1997). Emotional validation significantly reduces stress whether stress is monitored by self report emotional stress ratings or physiological symptoms of heart rate and skin conductance (Shenk & Fruzzetti, 2011). Validating responses do not seek to change an emotional experience. Instead it seeks to highlight a person's emotional experience and facilitate acceptance of the emotions. Once we are able to identify an emotional experience, it facilitate emotional regulation through several avenues. Firstly, just the act of acknowledging naturally reduces intensity of the emotions. Secondly, it opens up a space where a person can regulate the emotions through various coping strategies. Parents naturally reinforce positive emotions such as love, happiness, excitement. However, parents struggle with children's negative emotions such as anger, tiredness, shame, sadness.
Parents tends to invalidate negative emotions, often out of good intentions and lack of knowledge. Invalidating response is one in which expression of private experiences is punished or trivialized. In extreme form of invalidation, the expression of private experiences are met by erratic, inappropriate, and extreme responses (Linehan, 1997). When a child is sad, angry or afraid, parents tend to tell the children not to feel in that particular way. Though these actions are intended to make the child feel more positive, the effect is the opposite.  People feel negative emotions more intensely and for a longer duration when expression of their experiences are met with invalidation (Shenk & Fruzzetti, 2011). In fact, validating responses lead to significantly reduced distress in people under the same circumstances.
In this course, we will learn to acknowledge and name those emotions for our children so that children will be soothed as well as learn how to soothe themselves when they are weighed down by the negative emotions.
Second Chapter – Engaging cooperation
There are many pitfalls parents fall into when making children do what they should be doing. Frustration naturally builds up in parents when children do not listen to them. The result often include threats, name-calling, being sarcastic, predicting their future negatively and just simply giving up on making the child continue with the task he or she is supposed to do. In this session, we will learn effective and empowering way of communication with our children when it comes to making them do what they are supposed to do.
Third Chapter – Alternatives to punishment
Punishment sends to children the idea that only punishment can make them better people. As they grow up, this kind of mindset can lead to self punishment and self blame in the face of difficulties. Instead, we want to impart to children the ability to come up with solutions when some of their actions have caused negative consequences to other people. In this way, children will believe that as inevitable as the mistakes are in life, they will also believe in their ability to make amends and resolve the situation.
Fourth Chapter – Encouraging autonomy
A child who believes that he can carry out a task successfully from the beginning to the end will take on tasks more willingly and persist in the face of difficulties. Parents can nurture these traits by encouraging autonomy. Interfering, giving advice, blaming and taking over half way does not encourage children complete the task on their own. But giving a child full ownership of the tasks at hand will. In this chapter, parents will learn how to encourage autonomy at different stages of a task.
Fifth Chapter – Praise
Praise is important to develop children's self esteem. But praise can have unexpected outcomes. The child will doubt the praiser, he might become afraid of not being able to live up to current standard that is being praised as excellent, or praise can evoke denial from the child. In this chapter, parents will learn how to praise in a way that the children will feel accomplished, feel encourage to continue what they are doing and accept appreciations.
Sixth Chapter – Freeing children from playing roles
Giving a label to a child is like drawing a map for them to follow. While negative labels such as "moody" just makes a child believe that he is "moody" person, positive labels such as "smart" makes a child question whether he is "smart" when he find the task at hand difficult. There are other unhelpful effects of labeling a child. How then can we raise a child to explore with curiosity wherever he is, whatever tasks he needs to handle at any time? This chapter will teach you how to help children relate to their experiences of failure, achievement, disappointments, relationships and conflicts without labeling them.
Seventh Chapter – Collaborative problem-solving
Parents and children often want different things in the same situation. When a child wants to play game immediately after school, a parent might want the child to accomplish other tasks first. When it is easy for parents to demand that the child do things in a particular way, it can result in massive temper tantrums. In this chapter, we will learn to collaboratively problem-solve with the child to come to a solution that is acceptable to both parties.
Eighth Chapter – Self-compassion
Being a parent is not easy. We are often the harshest critics of ourselves. Knowing how to hold yourself gently through this journey of parenting is an essential skill for every parent.
---
---
References
Fonagy, P., Gergely, G., & Jurist, E. L. (Eds.). (2004). Affect regulation, mentalization and the development of the self. Karnac books.
Lambie, J., & Lindberg, A. (2016). The Role of Maternal Emotional Validation and Invalidation on Children's Emotional Awareness. Merrill-Palmer Quarterly, 62(2), 129-157. doi:10.13110/merrpalmquar1982.62.2.0129
Linehan, M. M. (1997). Validation and psychotherapy. Empathy reconsidered: New directions in psychotherapy, 353-392.
Morawska, Alina, and Matthew Sanders. 2011. "Parental Use of Time Out Revisited: A Useful or Harmful Parenting Strategy?" Journal of Child and Family Studies 20 (1): 1–8. doi:10.1007/s10826-010-9371-x
Shenk, C. E., & Fruzzetti, A. E. (2011). The impact of validating and invalidating responses on emotional reactivity. Journal of Social and Clinical Psychology, 30(2), 163-183.
---
Terms and Conditions
Important notice: Please read carefully before joining parenting workshops, buying any services, products or accessing or downloading any Workshop Materials from this website.
This is a legal agreement (Contract) between you (Participant) and [Zenith Medical Clinic Pte. Ltd.] (Service Provider) for your reservation of a place in "How to talk so kids will listen and how to listen so kids will talk" (Parenting Masterclass), which includes printed materials (Workshop Materials), online documentation (Documentation) and a group psychotherapy session.
By clicking on the "purchase" button on our website, you agree to these terms which will bind you and (if you are an employer) your employees. If you do not agree to these terms, we shall not sell Parenting Workshop or Documentation to you and you must discontinue the purchasing process now.
1. THE PRODUCT – A DESCRIPTION
The Parenting Masterclass is described as a:
Group psychotherapy
Participant driven
Facilitated by a mental health professional (facilitator)
Based on the materials and principles of Faber/Mazlish Workshops created by Adele Faber and Elaine Mazlish
Participants are required to attend a location where a facilitator will gather a group of other participants
This Parenting Workshop is run in 6 consecutive weeks with about 2 hours each session
Please note that we reserve the right to change the course content of any Parenting Masterclass at any time and without notice.
2. THE CONTRACT
The reservation of a place in the Parenting Masterclass is subject to the following:
the availability of space and resources,
the prices set out for the relevant product on our website,
full payment received by the Service Provider.
Method of Delivery for Parenting Masterclass: once your reservation for a Parenting Masterclass has been successfully processed and payment received, you will receive an email confirming your seat, workshop timings, and location of delivery.
3. PARTICIPANTS' UNDERTAKINGS
Except as expressly set out in this CONTRACT you undertake (and you undertake to procure that your employees or any other delegate attending a Parenting Masterclass on your behalf or on your account so undertakes):
It will be the loss of the participant to miss the sessions, there will be strictly no refunds once the course has commenced;
There will be no makeup sessions;
Punctuality is to be strictly adhered to, latecomers will miss learning opportunities at their own peril, and might be barred from attending;
not to copy the Workshop Materials or Documentation;
not to rent, lease, sub-license, loan, translate, merge, adapt, vary or modify the Workshop Materials or Documentation;
not to alter, or modify, the whole or any part of the Workshop Materials or Documentation, nor permit the Workshop Materials or any part of them to be combined with, or become incorporated into, any other materials;
to supervise and control use of the Workshop Materials and Documents and ensure that they are used by your employees and representatives in accordance with the terms of this CONTRACT;
not to provide or otherwise make available the Workshop Materials or Documentation in whole or in part, in any form to any person without prior written consent from the Service Provider.
4. TRANSFERS AND CANCELLATION OF PARENTING MASTERCLASS
Participants may transfer their registration to another party anytime prior to the Parenting Masterclass start date. Once a participant has transferred, no refunds can be made for the cancellation of either course. Only one transfer by any participant may be made. After the Masterclass start date, transfers will strictly not be allowed.
If you cancel a Parenting Masterclass: – all cancellations must be made no later than 21 working days before the start of relevant Parenting Workshop. We will only accept cancellations that are made in writing. If a participant fails to attend a Parenting Masterclass, or a cancellation is sought within the 21 working days prior to the start of such course, full payment will be required.
Refund Policy: if the refund is approved by the Service Provider, it will be made through the original mode of payment only.
If we cancel a Parenting Masterclass, or change workshop content: – we reserve the right to cancel a Parenting Masterclass at any time, without incurring any additional liability to the participant or any delegate. In such circumstances, we will offer alternative dates, a full refund or a credit note.
5. SERVICE PROVIDER'S LIABILITY
Nothing in this CONTRACT shall exclude or in any way limit the Service Provider's liability for fraud, or for death or personal injury caused by its negligence, or any other liability to the extent that it may not be excluded or limited as a matter of law.
The Service Provider shall not be liable under, or in connection with, this CONTRACT or any collateral contract for:
loss of income;
loss of business profits or contracts;
business interruption;
loss of the use of money or anticipated savings;
loss of information;
loss of opportunity, goodwill or reputation;
loss of, damage to or corruption of data; or
any indirect or consequential loss or damage of any kind howsoever arising and whether caused by tort (including negligence), breach of contract or otherwise;
except for matters caused by the Service Provider's negligence or wilful default (or that of its employees and agents), the Service Provider shall not be liable to you for any loss, harm or damage caused to any candidate, candidate's property or your premises for any courses conducted by the Service Provider on your premises.
You agree to indemnify and hold harmless the Service Provider against all cost or losses suffered or incurred by the Service Provider due to claims, demands, suits, proceedings, actions, losses, judgments, damages, costs (including all reasonable legal fees), expenses, fines or penalties or actions against the Service Provider arising out of or relating to a third party's any alleged harm, loss or damage caused to a candidate's person, property, or to your premises on which the course relevant to such candidate takes place, due to any cause other than the Service Provider's negligence or wilful default (or that of its employees and agents).
Subject to what is provided above, the Service Provider's maximum aggregate liability under or in connection with this Contract, or any collateral contract, whether in contract, tort (including negligence) or otherwise, shall be limited to a sum equal to SGD $300.
The Service Provider's liability for infringement of third-party intellectual property rights shall be limited to breaches of rights subsisting in the Singapore.
These terms set out the full extent of the Service Provider's obligations and liabilities in respect of the supply of the Parenting Masterclass, Workshop Materials and Documentation.
In particular, there are no conditions, warranties, representations or other terms, express or implied, that are binding on the Service Provider except as specifically stated in this Contract.
6. TERMS OF PAYMENT
Payment can only be made using an authorised credit card at the time of the transaction on our website, or by invoice, or physically at Zenith Medical Clinic. Receipts for payment are provided in electronic format.
We take reasonable measures to ensure that our website is a secure site. Please see the terms and conditions of use of our website concerning access to it and use of the facilities on it. We take all necessary steps to ensure that any information provided by you for the purposes of payment will be kept secure.
Invoices payment terms are 30 days from date of invoice or at least 10 working days before the start of the course, whichever is sooner.
We reserve the right to cancel your reservation should full payment not be received within our payment terms.
If any information that you have given to us proves to be incorrect, which has resulted in our not charging you the correct fee for the courses that you are buying, we reserve the right to adjust the fee (upwards or downwards) so that it is the correct fee for your circumstances.
7. TERMINATION
The Service Provider may terminate this Contract immediately by written notice to you if you commit a material or persistent breach of this Contract which you fail to remedy (if remediable) within 14 days after the service of written notice requiring you to do so; or a petition for a bankruptcy order to be made against you has been presented to the court; or the participant (where it is a company) becomes insolvent or unable to pay its debts, enters into liquidation, whether voluntary or compulsory (other than for reasons of bona fide amalgamation or reconstruction), passes a resolution for its winding-up, has a receiver or administrator manager, trustee, liquidator or similar officer appointed over the whole or any part of its assets, makes any composition or arrangement with its creditors or takes or suffers any similar action in consequence of its debt, unable to pay your debts.
Upon termination for any reason:
all rights granted to you under this Contract shall cease;
you must cease all activities authorised by this Contract;
you must immediately pay to the Service Provider any sums due to the Service Provider under this Contract; and
you must immediately delete or remove the Workshop Materials or Documentation from all computer equipment in your possession, and immediately destroy or return to the Service Provider (at the Service Provider's option) all copies of the Workshop Materials and Documentation then in your possession, custody or control and, in the case of destruction, certify to the Service Provider that you have done so.
8. TRANSFER OF RIGHTS AND OBLIGATIONS
This Contract is binding on you and us, and on our respective successors and assigns.
You may not transfer, assign, charge or otherwise dispose of this Contract, or any of your rights or obligations arising under it, without our prior written consent.
We may transfer, assign, charge, sub-contract or otherwise dispose of this Contract, or any of our rights or obligations arising under it, at any time during the term of the Contract.
9. EVENTS OUTSIDE OUR CONTROL
We will not be liable or responsible for any failure to perform, or delay in performance of, any of our obligations that is caused by events outside our reasonable control (Force Majeure Event).
A Force Majeure Event includes any act, event, non-happening, omission or accident beyond our reasonable control.
Our performance is deemed to be suspended for the period that the Force Majeure Event continues, and we will have an extension of time for performance for the duration of that period. We will use our reasonable endeavours to bring the Force Majeure Event to a close or to find a solution by which our obligations may be performed despite the Force Majeure Event.
10. WAIVER
If we fail, at any time during the term of this Contract, to insist upon strict performance of any of your obligations, or if we fail to exercise any of the rights or remedies to which we are entitled, this shall not constitute a waiver of such rights or remedies and shall not relieve you from compliance with such obligations.
A waiver by us of any default shall not constitute a waiver of any subsequent default.
No waiver by us of any of these terms and conditions shall be effective unless it is expressly stated to be a waiver and is communicated to you in writing.
11. PERSONAL DATA PROTECTION ACT (PDPA)
Data Protection Policy
The purpose of this document ("Data Protection Policy") is to inform you on how we manage Personal Data which is subject to the Singapore Personal Data Protection Act (No. 26 of 2012) ("the Act"). Please take a moment to read this Data Protection Policy so that you know and understand the purposes for which we collect and use your Personal Data.
We may from time to time update the Data Protection Policy to ensure that the Data Protection Policy is consistent with our future developments and/or any changes in legal or regulatory requirements. Subject to your rights at law, you agree to be bound by the prevailing terms of the Data Protection Policy as updated from time to time on this page.
Personal Data
In this Data Protection Policy, "Personal Data" refers to any data, whether true or not, about an individual who can be identified (a) from that data; or (b) from that data and other information to which we have or are likely to have access, including data in our records as may be updated from time to time.
Collection of Personal Data
We collect Personal Data in the following ways:
(a) when you submit an contact form on our website;
(b) when you attend a Parenting Masterclass;
(c) when you request that we contact you with more information;
You should ensure that all Personal Data submitted to us is complete, accurate, true and correct. Failure on your part to do so may result in our inability to provide you information regarding our events and activities.
Purposes for the Collection and Use of Your Personal Data
We collect and use your Personal Data for the following purposes:
(a) to keep you updated about our activities such workshops, networking events, seminars, upcoming delegations by email blast or phone call;
(b) to keep you in the loop with all the changes by email;
(c) to track malicious attempts to hack, deface or hijack the website;
Disclosure of Personal Data
We protect your Personal Data against unauthorised disclosure. Subject to the provisions of any applicable law, your Personal Data may be disclosed, for the purposes listed above.
Contacting Us for Withdrawal of Consent, Access and Correction of your Personal Data
If you:
(a) have any questions or feedback relating to your Personal Data or our Data Protection Policy;
(b) would like to withdraw your consent to any use of your Personal Data as set out in this Data Protection Policy; or
(c) would like to obtain access and make corrections to your Personal Data records, please contact Zenith Medical Clinic.
Write to: Attention: Zenith Medical Clinic
266C Punggol Way, #01-374, Singapore 823266 | Tel (65) 6443 3678
Please note that if your Personal Data has been provided to us by a third party (e.g. a referrer), you should contact that organisation or individual to make such queries, complaints, and access and correction requests on your behalf.
Governing Law
This Data Protection Policy shall be governed in all respects by the laws of Singapore. For more info go to https://www.pdpc.gov.sg/legislation-and-guidelines.
Communications
The entire communication with us is electronic. Every time you send us an email or visit our website, you are going to be communicating with us. You hereby consent to receive communications from us. If you subscribe to the news on our website, you are going to receive regular emails from us. We will continue to communicate with you by posting news and notices on our website and by sending you emails. You also agree that all notices, disclosures, agreements and other communications we provide to you electronically meet the legal requirements that such communications be in writing.
11. GENERAL
Any notice required or permitted to be given by either party to the other under these terms shall be in writing.
If any provision of these terms is held by any competent authority to be invalid or unenforceable in whole or in part the validity of the other provisions of these terms and the remainder of the provision in question shall not be affected thereby.
[The terms are governed by the laws of Singapore and the parties submit to exclusive jurisdiction of the courts of Singapore.]
12. ENTIRE AGREEMENT
These terms and any document expressly referred to in them represent the entire agreement between us in relation to the purchase of Parenting Masterclass, Workshop Materials and Documentation and supersede any prior agreement, understanding or arrangement between us, whether oral or in writing.
We each acknowledge that, in entering into these terms, neither of us has relied on any representation, undertaking or promise given by the other or be implied from anything said or written in negotiations between us prior to entering into these terms, except as expressly stated in these terms and conditions.
Neither of us shall have any remedy in respect of any untrue statement made by the other, whether orally or in writing, prior to the date of entering into these terms (unless such untrue statement was made fraudulently) and the other party's only remedy shall be for breach of contract as provided in these terms and conditions.
13. OUR RIGHT TO VARY THESE TERMS AND CONDITIONS
We have the right to revise and amend these terms and conditions from time to time.
Updated 18 April 2017.